General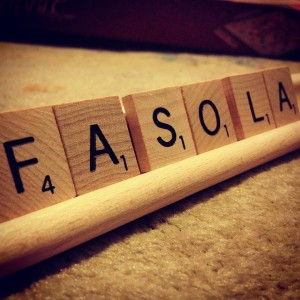 What if I have never done any Sacred Harp singing/never had any musical training before? Will I be able to keep up with the other campers?
We have multiple tracks/levels of classes for beginners to advanced campers. Campers of all experience levels attend.
Will there be loaner songbooks or songbooks for sale at camp?
Yes, some loaner books will be available if you do not already own a book. Songbooks will also be available for purchase.
Can my spouse come with me to camp even though s/he doesn't sing and will not attend the classes?
Yes, but there is an additional charge of $200. Our goal is to fill camp with people who participate in singing activities.
What if I live in the local area and want to commute to camp? What is my cost?
$200/Adult and $100/Youth for commuters or those who provide their own lodging.
What if I can only come to camp for one day?
$100/Adult and $50/Youth is the daily rate.
Is there public transportation from Atlanta or Birmingham to Camp Lee?
No, but people have had success in sharing rides by posting your need on the fasola.org listserv and/or using their local singing listserv.
What if I have special dietary needs
(e.g. gluten free, vegan, vegetarian, etc.)?
Camp Lee can provide meals that meet these needs, but we need to receive requests for special meals in advance. Please send such requests to camp@fasola.org when you register.
My child is 9 and his older sibling is staying in the dorm and can babysit him. Can he just stay in the dorm?
No. All children under the age of 10 must be accompanied around the clock by a parent or guardian. There are no exceptions.
Can the camp counselors keep an eye on my 8-year-old so that I may attend a different class from his/hers?
No, you are required to stay with your child under age 10 at all times. There are no exceptions.
I have a large family that includes children under age 10, and staying in a hotel would be cost prohibitive. Is there a place on site where we could stay?
We have limited lodging allocated to us this year. Please communicate your specific request to camp@fasola.org as soon as possible.
Would it be possible for me to pay a lower fee and camp on the grounds and bring my own food?
Camping on the grounds is not allowed by Camp Lee. However, KOA and Good Sam campgrounds are located nearby. The fees for campers who provide their own lodging are $200/Adult and $100/Youth.
Can I park my RV at Camp Lee?
No, Camp Lee does not accommodate trailers or RVs. However, there is a nearby RV park that some campers have used in the past.
Are scholarships available for youth?
Yes! Please let us know if there is someone you would like to sponsor or if you know someone who would like to come to camp, but cannot afford the fee.
Are there scholarships available for adults age 30 and up?
Under special circumstances, but please check first with your local singing group and see if they can arrange financial support for you.